---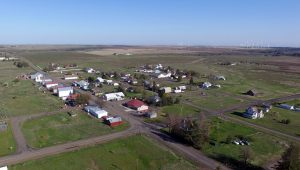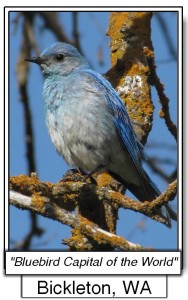 SR 241/Mabton – retrofit bridges
July 2023 – Fall 2025
This project will remove the weight restrictions and restore the structural integrity of the Mabton bridges. The contractor will first widen three intersections along the detour route; Grandview Pavement Road and Hornby Road, Chase Road and Hornby Road, and South Euclid Road and Chase Road. Once the intersections are widened, the contractor will close the bridges in Mabton, and drivers will then need to use the detour and use the Euclid Road Bridge to cross the Yakima River. The detour will add an additional 15 minutes of travel time. The closure will start after the Wheeler Gas
The Bickleton Carousel Museum is        Closed for the winter
Reopening Friday April 5th 2024
Group tours by appointment
509 896-2007
---
2023 rodeo results have been posted on the rodeo page.
---
Market Street Café & Grocery
At this time will be
OPEN
Monday – Friday 7am to 6pm
Saturdays 7am – 5pm
Sundays – CLOSED
These hours are subject
to change if necessary
---
---
Bluebird Inn is open 
Closed all Major Holidays
Closed Monday and Tuesday
Wednesday –Call for group of 8 or more
Thursday, Friday and Saturday———11am to 8pm
Sunday———-8am to 4pm
The Bluebird Inn is always closed the entire month of December
Car "Meet & Greet" and Flea Market
Saturday 31 August 2024
                                                     9:00 AM to 3:00PM
All vehicles welcome. No registering and no entry fee.
As always, good food and drink available with pie, ice cream and coffee at the lodge hall.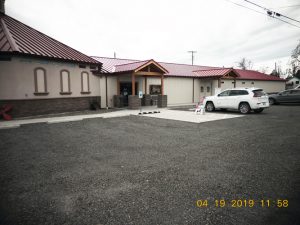 ---
                    The Carousel Museum                       
---
---
 Whoop-n-Holler Museum is closed for the winter. Will open about 1 May 2024
 Annual
Alder Creek Pioneer Picnic and Rodeo




Washington's Oldest Rodeo!




June  7,8 and 9 2024
Alder Creek Pioneer Picnic Rodeo
http://aldercreekpioneerpicnicrodeo.weebly.com/
 Bickleton, Washington is called the Bluebird Capital of the world because of the thousands of bluebirds that spend most of the year in the area. The majority are Mountain Bluebirds with a few Western Bluebirds in or near the forest.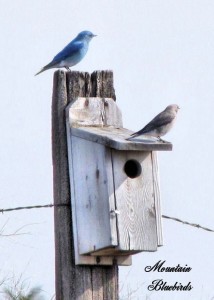 Although quite small (population 90), there are interesting events and places in or near town. Bickleton is home to the states oldest tavern, The Bluebird, and the states oldest rodeo. The next Pioneer Picnic And Rodeo will be the 108th annual. At the picnic and rodeo grounds is one of the west's oldest carousels. A 1905 Herschell-Spillman.  It is set up and used only on rodeo week-end,  which is always the second  week-end in June. It was purchased from Oaks Park in Sellwood, Oregon  in 1929 and moved to Bickleton. The ponies are stored and displayed at the ACPA Carousel Museum on Market Street in Bickleton. Just 11 miles south of town is the Whoop N Holler Ranch and Museum where there are many interesting local antiques and old    vehicles.
  About 17 miles south of town is one of the largest landfills in the country. Owned, by Allied Waste Industries, it provides much needed jobs and capitol for Klickitat County. The landfill gas created by the decomposing waste is used to generate over 8 megawatts of electrical power. A few miles south of town are the area's large wind power electrical generating plants. Good food is available at the Market Street Cafe and the Bluebird Inn.